As seen in The Broken Heel Diaries
Although we struggle day to day to avoid our inevitable broken heel conundrums, there are children worldwide who struggle to even own that heel. In order to give our most vulnerable the hope and life they deserve, famous charity ONEXONE paired up with Diesel Canada to present Walk the One Way, a night of fashion, food and 'fabulous' at Cube on Queen Street West.
Hosted by Canadian fashion journalist, Glen Baxter, (who also took the time to school me on Toronto's steak scene), personalities such as Jully Black, Kardinal Offishal and Stacey Mackenzie, modeled Diesel's 2012-2013 Fall/Winter line. The who's who of Toronto's fashion scene buzzed around the venue, posing for the flashing lights of 45+ photographers and cheering on the celebrity models.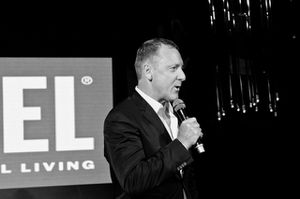 'It is all abut the kids,' announced Joelle Berdugo, founder of ONEXONE & CEO of Diesel Canada. 'It's not about the clothes, it's about the people in the clothes coming together to support kids around the world.' And come together they did! With gusto! Joelle's passion and commitment to both the charity and its work was clear, her ardor was contagious.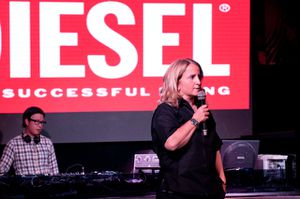 Diesel's assertive upcoming Fall/Winter line includesdx luscious maroons, green/greys, matured mustards, and animalistic taupe in a variety of textures. Leather like pants were paired with heavy knits, overzealous faux fur overcoats matched with charcoal snakeskin–esque pieces. Diesel's upcoming collection connects with Canada's outdoor autumn landscape, promising an unassuming naked need, desire and whim, with a robust strength.
The evening was an enigmatic expression of camaraderie, uniting philanthropy and fashion with industry idols and the biggest personalities of Toronto's Twittersphere. The enthusiasm and excitement for ONEXONE perfused the room, demonstrating that contrary to popular belief, fashion is not fickle. Diesel Canada and ONEXONE are proving that through fashion, we are moving our world forward.
For more information visit: www.onexone.com
Follow on Twitter: @OneUp_Nation@DieselCanada@onexone
Photography by: Tara Noelle Photography