This weekend, MOON apparel is hosting an exclusive Pop Up shop in Liberty Village to celebrate the launch of their new website!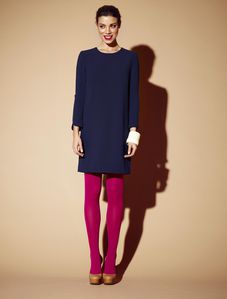 MOON's Fall/Winter 2012 offers a modern, muted collection exuding warmth, strength and allure, while capturing the hues of autumn and the versatility of the young professional. As MOON takes to the world wide web with their brand new e-commerce site, they offer FREE SHIPPING AND RETURNS on all online orders. As a self diagnosed internet shopping addict, such information makes both my heart sing and my debit card cringe. Not to worry, my dwindling bank account; MOON's 2012 Fall/Winter/Holiday collection includes 55 pieces, none over $119!
AND
Shoppers can get 20% off just by 'liking' their facebook page!
What are you waiting for? Like Like Like! …Cause I love love love!
# MOONlaunch
SEPT 14-16, 2012 11AM-6PM
171 EAST LIBERTY STREET, SUITE 360 LIBERTY VILLAGE
CELEBRATE THE LAUNCH OF THE MOON ONLINE STORE (MOONAPPAREL.CA) WITH DESIGNERS JORDIN AND TAMARA MIMRAN
OVER 30 NEW STYLES FROM F/W 2012 COLLECTION JUST RELEASED
BE ONE OF THE FIRST TO HAVE ACCESS TO . . .
Women's lace, knit and crepe dresses; printed and solid blouses; cutaway jackets; overcoat; pointelle sweaters; double knit riding pants; pencil skirts and much more.

Modern-day classic silhouettes, warm seasonal jewel tones, colour blocking fashion and textured knits.

Colour palette pops with magenta, cherry, turquoise and tangerine hues set against a backdrop of neutral tones such as black, cream, navy, mushroom and caramel.

20% DISCOUNT BY LIKING MOON APPAREL ON FACEBOOK