I told myself that I would NOT juice for no other reason than 'everyone else is doing it'…and I couldn't see the point of drinking juice unless it also contained vodka. However, it seems that over time, my curiosity has gotten the best of me and I actually bid for a juicing package at a silent auction last month. (I didn't win by the way…It got really expensive).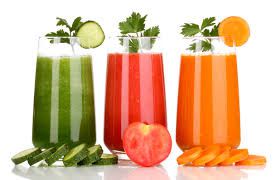 The latest documentary I watched (I LOVE documentaries) was Food Matters, a film focusing on the degradation of our food industry. It highlights the (d)evolution of humans eating habits, the corruption of the food industry and how to ensure that we as humans give our bodies the best possible chance for wellness. If I was toying with the idea of juicing at this point, Food Matters tipped me into a big glass of kale filled commitment. I have decided to detox!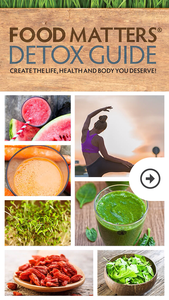 As a celiac, I understand the importance of diet but I have to be reasonable with my goals. For the forseeable future, my weekends will be wine soaked wedding celebrations for my upcoming nuptuals- Not condusive to juicing.
So I have decided to do a 4 day juicing detox with help from my 'Food Matters' app and a very patient fiance. I am saying good bye to coffee, sugar, wine, cheese, bread (GF) for 4 whole days!
According to the Food Matters app, this cleanse will help me 'eliminate stored wastes, improve vitality and energy levels, improve circulation and purify the liver, kidneys and blood, enhance mental clarity and turn around bad eating habits.' My body and I deserve that kind of love.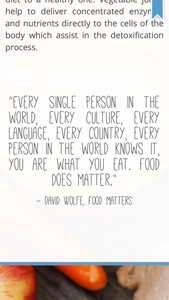 While I am not entirely convinced of juicings benefits, I do know that I want to feel good mentally, physically and emotionally…and I am willing to try anything once. How can I say no to the possible improvement of my health?
I am sure that everyone reading this (Hi Mum! Hi Dad!) has an opinion on juicing and you may be right….But in true 'Natty P' style, I need to experiment and find out on my own.
Day 1: Let the juicing begin!